We are committed to giving you the best representation possible and obtaining the best results for you. We are second to none when it comes to our diligent, hardworking, and trustworthy representation. Contact our firm today for your legal matters.
Hire us and we'll fight for you!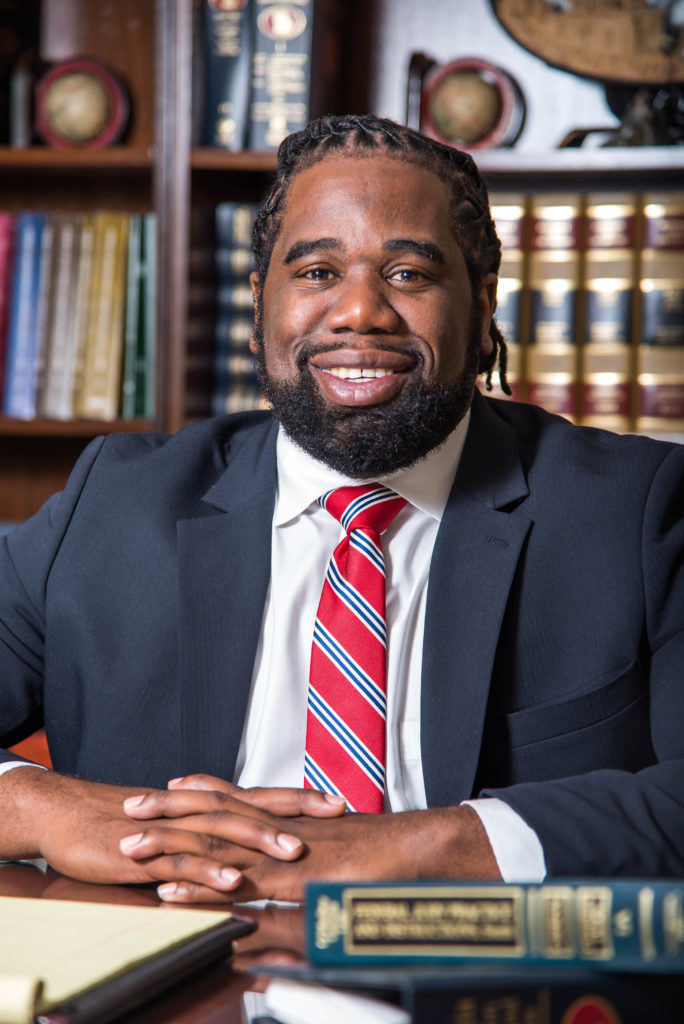 Meet Attorney Andre J. Smith
Andre J. Smith is the founder and managing partner of The Law Firm of Andre J. Smith, P.C. Andre specializes in criminal defense, personal injury, and contracts in Atlanta, Georgia.
Andre received a bachelor's degree in criminal justice with a minor in pre-law from Bethune-Cookman University in Daytona Beach, Florida. He received his law degree from Thomas M. Cooley Law School in Lansing, Michigan. In law school, Andre was a semi-finalist in the First Year Student Mock Trial Competition, member of The National Mock Trial Team, member of BLSA National Mock Trial Team, runner-up in the TMCLS Intra-School Mock Trial Competition, and a student attorney at the Washtenaw County Public Defender's Office in Ann Arbor, Michigan.
Upon graduating law school, Andre interned and was later hired by The Law Firm of Raymond Lail. While at the Lail Law Firm, Andre worked on several high-profile cases. Most notably, he worked extensively on the Atlanta Teaching School Scandal Case. Andre also worked for The Law Office of Bonner & Penn, where his focus was on trial advocacy in criminal, civil, and domestic cases. During this time, Andre also worked on several high-profile felony cases and represented clients in cases ranging from high end felonies to misdemeanors, contracts, and civil litigation.
In August of 2016, Andre leveraged his education, experience practicing in firms, and his passion for the law and service to open The Law Firm of Andre J. Smith, P.C. Since opening his law firm, Andre has been successful in both bench trial and jury trial cases. Andre is committed to his clients and providing them with an exceptional experience.